Photo Contest: Capturing the Wind in Greece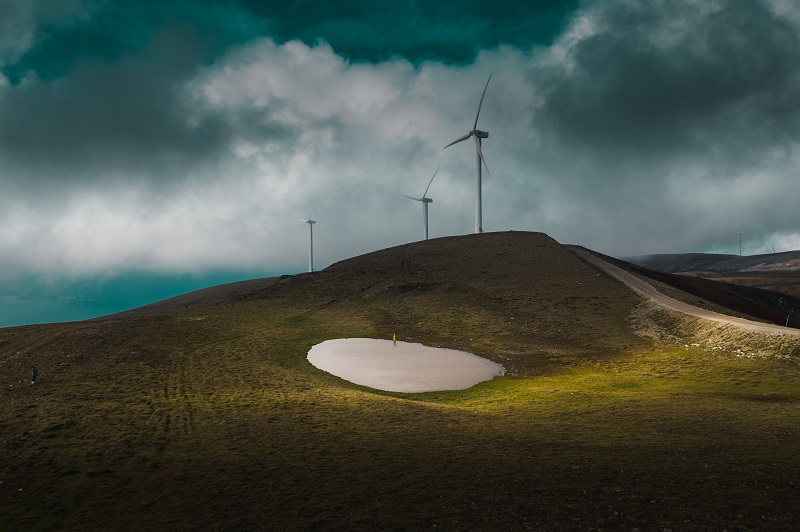 This spring take your camera, visit the wind farms of Greece, get inspired and take part to our photo contest.
(see HERE translation in English of the platform for the photos' uploading)
Within the celebrations in Greece for Global Wind Day, June 15, 2023, the Hellenic Wind Energy Association ELETAEN launces a photo contest.
Who can participate?
Any professional or amateur photographer with a love for wind power
Submission deadline
Wednesday, June 7, 2023
Thematic categories
The subject of each photo must be directly related to modern wind turbines in Greece.
Each photo must be included in one of the following thematic categories:
Category 1: the Wind Turbine in the landscape – the landscape of the Wind Turbine
Category 2: Wind Turbines, Development and Employment in Greece
Category 3: Wind Turbines in Greece from above (aerial photography)
The photos must be new and have not been published or submitted to other media (excluding ELETAEN's or the photographer's own social media), publication or contest.
Photos with themes from other countries will not be accepted.
Specifications
The submitted photos should have the following characteristics:
jpg format
highest possible resolution (guideline: each photo must have at least 3000 pixels on the small side and a minimum resolution of 300dpi)
photos with margins (frames) and watermarks (watermarks) will not be accepted
Maximum number of photos
Each participant is entitled to submit up to five (5) photos.
Method of submission
A special web platform has been created at ELETAEN's website. Through this platform, participants may submit (upload) their photos. When submitting, at least the following information will be required:
Name and surname of the participant
Phone number
Electronic address (email)
Thematic category of the photo
Title / subject of the photo
Date of photo shooting
Photo shooting geographical area (e.g. "wind farm [•]" or "wind turbines east of the village [•] in the municipality [•]" etc. – No coordinates are required)
Comments i.e. anything else the participant wishes to add
(see HERE translation in English of the platform for the photos' uploading)
Evaluation criteria
The evaluation committee will assess the photos and propose to ELETAEN's administration, based on the following criteria:
creativity
content and originality
composition and technique
the story behind your photo
Tips
Many photos will be uploaded on our social media pages.
Instagram @eletaen
Facebook @Ελληνική Επιστημονική Ένωση Αιολικής Ενέργειας – ΕΛΕΤΑΕΝ
Linkedin @Hellenic Wind Energy Association
Twitter @HWEA_ELETAEN
Provide us with your Instagram account so we can mention you at our posts!
Visit our past contest pages and get ideas! https://eletaen.gr/category/photo-contests/
Awards
Among all the photos, the best one will be selected and will receive a cash prize of 1,500.00 euros and a small artefact.
The best photos from each of the other two categories (which the winning photo will not belong to) will receive a prize of €500.00 and a small artefact.
Winners will be announced by June 20, 2023
Evaluation committee
Yiannis Tzorgzis, President Green Project, Member Royal Photographic Society of Great Britain Instagram: @greenprojectorg, Facebook: @green-project.org, web site: www.green-project.org
Vassilis Pitoulis, Photographer, Instagram: @vassilispitoulis, web site: youpic.com/photographer/vpitoulis
Thodoris Panagoulis, Journalist, web site: energypress.gr
Efi Karras, Assistant CEO ELETAEN
The photo of the post
The photo of the post is the winning photo from last year's photo contest.