Necessary legislative adjustments to promote offshore wind energy in Greece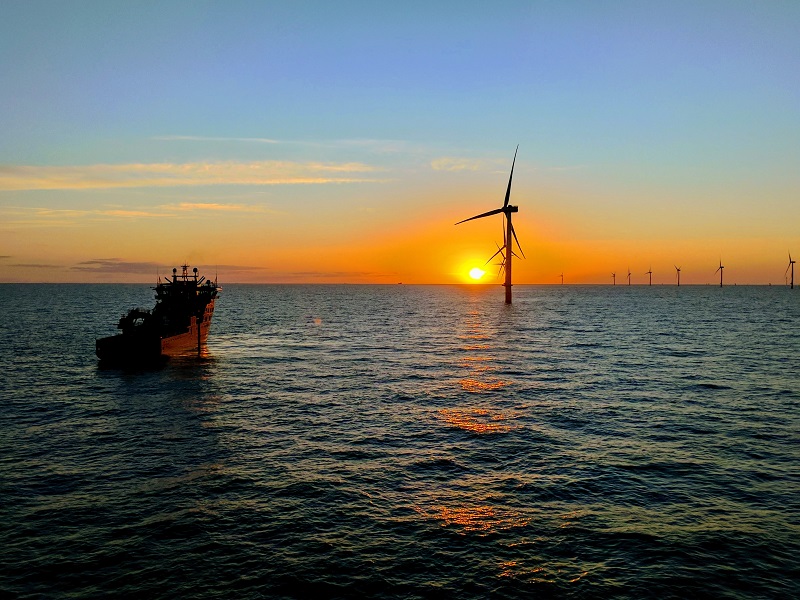 Wednesday, October 7, 2020
Necessary legislative adjustments to promote offshore wind energy in Greece
The Project
The Hellenic Wind Energy Association HWEA/ELETAEN in partnership with the Norwegian Wind Energy Association NORWEA, has been awarded the execution of a project titled "Necessary legislative adjustments to promote offshore wind energy in Greece". The project had been approved by the Bilateral Relations Fund Committee for funding through the EEA Financial Mechanism 2014-2021.
The project includes:
Review and evaluation of the international experience in the regulatory framework for development of offshore wind farms.
Investigation of legal issues for marine spatial planning and sea use.
Strategic planning for the development of offshore wind farms in Greece.
Formulation of a comprehensive legislative and regulatory framework for Greece.
Among others, ELETAEN is also collaborating in this project with the Center for Renewable Energy Sources CRES and the Prof. of Public Law at University of Oxford P. Eleftheriadis.
Five key questions – We want your feedback
We have defined five key questions for the design of a regulatory framework for the development of wind offshore in Greece
Allocation of sea areas: How does an investor secure the (exclusive?) right to develop and implement the project in a marine area?
Development & Licensing of a sea area: Who is responsible during the various stages of the design, engineering and licensing of a wind offshore project?
Grid connection right: How and at what stage is it secured?
Grid connection works: Who designs, licenses, builds, pays, owns and operates?
Remuneration scheme: How and when is compensation and/or the operational aid determined?
We encourage you to send us your answers to the above questions up to 2 November 2020. Please send your answers at [email protected] putting as subject "For the framework for offshore wind in Greece". The preferable language of your answers is Greek, but you may use English as well.
You may download a small analysis of the five questions (in Greek) HERE

Webinar, 7 October 2020
The first project webinar, addressed to HWEA's members and market actors, took place on 7th October 2020. The speakers met at OTEAcademy. More than 100 persons were connected to attend the webinar.
The main presentations were given by:
Panagiotis Ladakakos, President of the HWEA.
Download his presentation HERE
Markos Damasiotis, Head of Development Programs Division, CRES, "Initial findings on the alternative regulatory frameworks for the offshore development worldwide"
Download his presentation HERE
Daniel Willoch, Norwegian Wind Energy Association NORWEA (e-connection), "The experience of Norway in offshore wind development"
Download his presentation HERE
Pavlos Eleftheriadis, Professor of Public Law, University of Oxford (e-connection), "Offshore Wind in Greece: Legal frameworks & challenges"
Download his presentation HERE
Introductory notes and/or interventions were made by:
Alexandra Sdoukou, General Secretary for Energy, Ministry of Environment & Energy
Download the relevant press release of the Ministry HERE
Frode Overland Andersen, Norwegian Ambassador to Greece and Cyprus
Giles Dickson, CEO WindEurope (e-connection)
Angelos Syrigos, Prof. of International Law and Foreign Policy, Panteion University, Member of the Hellenic Parliament (e-connection)
Arthouros Zervos, Professor NTUA, Chairman REN-21
Spyros Economou, President of the BoD, CRES
Ioannis Margaris, Vice President of IPTO (ADMIE)
Ioannis Charalampidis, Regulatory Authority of Energy
Panagiotis Chaviaropoulos, Member of HWEA BoD, Managing Director iWind Renewables
Videos from the Webinar
Panagiotis Ladakakos, President of the HWEA.
Markos Damasiotis, Head of Development Programs Division, CRES, "Initial findings on the alternative regulatory frameworks for the offshore development worldwide"
Daniel Willoch, Norwegian Wind Energy Association NORWEA (e-connection), "The experience of Norway in offshore wind development"
Pavlos Eleftheriadis, Professor of Public Law, University of Oxford (e-connection), "Offshore Wind in Greece: Legal frameworks & challenges"